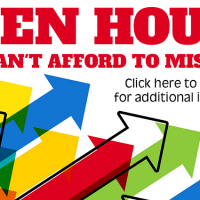 It's specifically designed to help small/mid-sized business owners in the Reno market, that have a very limited marketing budget and are looking for answers on how to reach today's consumers affordably.
This exclusive 30-minute presentation, Business Trends will enlighten business owners about the spending habits of today's consumers, which media are grabbing their attention, find out who is making $$$ using social media and why making a marketing mistake in today's environment will cost you more than ever!
You'll learn how to CONSISTENTLY YET AFFORDABLY brand your business and see a breakthrough marketing program that will help you INCREASE PROFITS WHILE SAVING MONEY! A program that thousands of businesses, JUST LIKE YOURS, in over 100 markets use to increase revenue…
We will be hosting the Reno Media Group Open House at 10 different times and have limited seating for each session. You will learn a ton; laugh a lot; and come away with ideas that will help separate you from your competition in the 2nd half of 2019!
Reno Media Group Studios – 961 Matley Lane Suite 120
Tuesday 4/30
Wednesday 5/1

9am    11am    2pm    4pm

Thursday 5/2
And just for attending the Open House, you will be registered to win a $2,000 advertising campaign from Reno's favorite radio stations! PLUS, we will give away a $100 VISA gift card in each session!
This is one presentation you absolutely can't afford to miss!
Fill out the form below, and I will call you next week to confirm which day and time will be most convenient for you to attend this exclusive event!