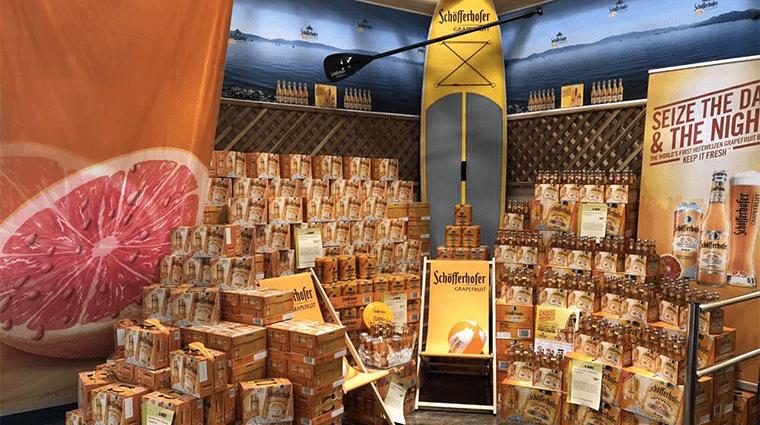 Unleash Happiness! Introducing Schöfferhofer, the world's first Hefeweizen Grapefruit Beer. 50% sparkling Schöfferhofer Hefeweizen and 50% grapefruit drink with natural grapefruit juice that result in that terrific moment of happiness.  
Taste it for yourself with Michaela and BOB-FM Friday May 25th from 3-6pm at Total Wine & More.  We'll be giving away JBL Flip4 Bluetooth Speakers every hour, AND a $400 Schöfferhofer Paddleboard!  
Register to win anytime at Total Wine & More in Reno before 6pm May 25th.  Must be present to win.  Complete Rules here.  Schöfferhofer Grapefruit–Unleash Happiness!